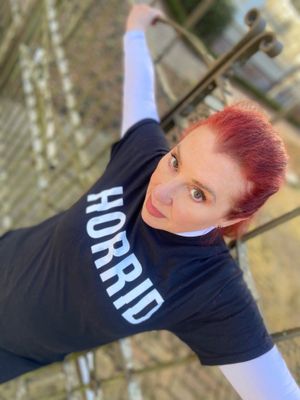 Articles
Top Shelf Magazine exclusive interview with Glenda Benevides the Global Badass Goddess. Juggling both music, performance and being an author of Courage, Find Your Fire and Ignite Action in Your Life. How does transformation play apart in having it all?
Being of Scottish decent, how has The Queen's death affected you personally and/or professionally?    
When did you first discover your love of music; was it an artist or a song?
ShoutOut LA Magazine article about Recording Academy GRAMMY® voting member, award winning vocalist, songwriter and author of Courage, Find Your Fire and Ignite Action in Your Life, Glenda Benevides and Founder of Global Badass Goddess. Compelling interview.
Voyage LA: We all face challenges, but looking back would you describe it as a relatively smooth road? 
Life isn't smooth. Life and what you create in art take a deep dive into ones self to understand and dig out the jewels and lessons. I feel if you can really look at one struggles or perceptions you can use that in your work and to shift things in your life… Obstacles and Challenges are not so much what is happening it's what you are gonna do with it. How are you gonna perceive it and then what needs to shift? Ultimately your choice.
BWH Music: Behind the Song
Can you tell us what song you've written that is the most emotional and describe the meaning behind it? 
Emotional! well, this is in the heart of the listener. I love what I love to sing and it may be extremely moving to me and yet I can have one of my audience members come up to me after and tell me it was a completely different song.