Bio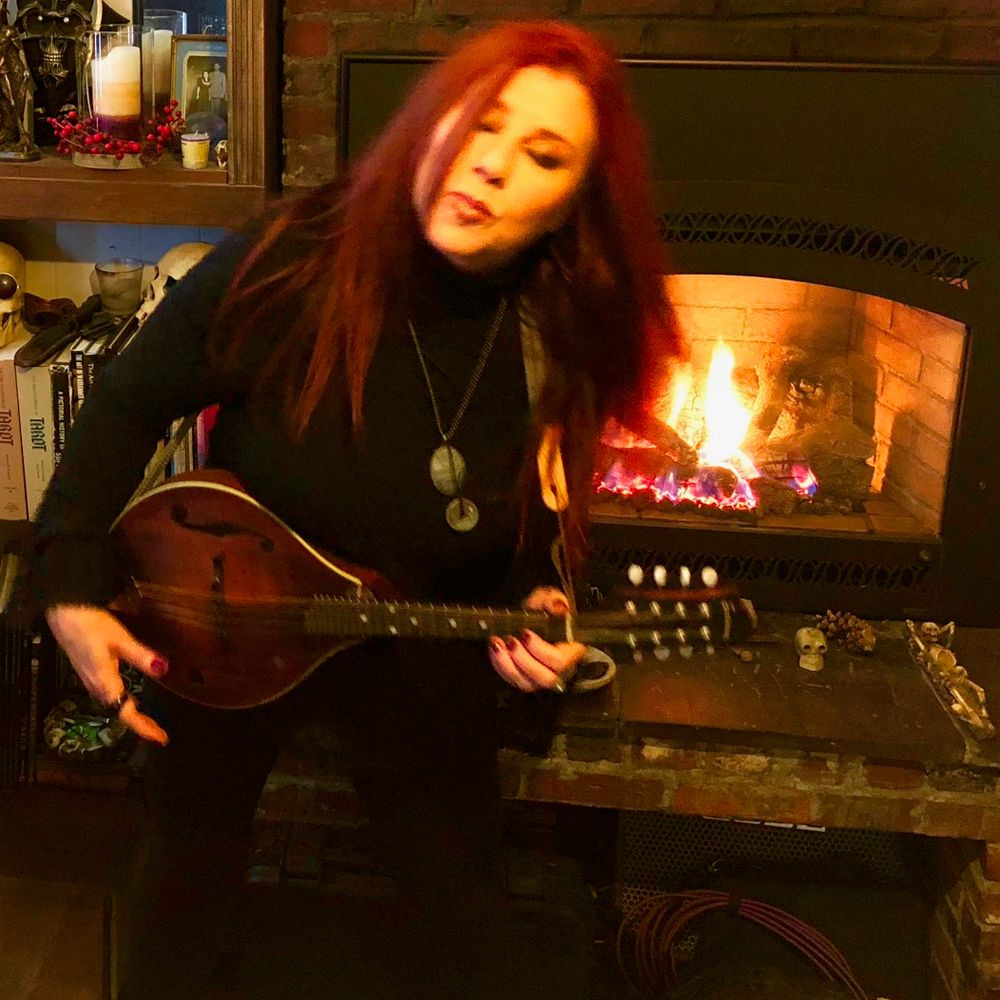 Glenda Benevides
Singer-songwriter
Like a wild tent revival preacher, Glenda's sermon is empowerment, enlightenment and building bridges of understanding, all wrapped in powerful self-expression that moves you from the head to the feet!  
Album details
New Ep "Goddess" is a mixture of soulful bluesy vocals, driving rhythms, lyrics that make you think deeply and move the spirit..
Press / Reviews
Edinburgh Scotland - Rock & Blues Festival.
A short break then followed before a completely different set from US duo Mirror Speaks The Truth. With a sparse onstage presence featuring only singer Glenda Benevides and guitarist/vocalist Gene Williams the sound is filled out with a variety of tracks and effects to create intriguing, surprising soundscapes for the two to perform over. This meant that the audience were treated to everything from hip-hop beats to autotune (as an effect) vocals while Benevides keeps things moving with gritty, passionate singing. The band prove to be the first of a number of left turns from the 'Blues & Rock' template today, a move which speaks well of the organisers wish to be as inclusive as possible, and which will hopefully help future events appeal to a wider audience. Edinburgh Scotland - Rock & Blues Festival.
http://rockandrolltraffic.com/gig-review-edinburgh-blues-rock-festival-edinburgh-corn-exchange-290717/
Hollywood Christmas Parade Marks 85 Years of Holiday Cheer
On November 27, 2016 I had the honor to be a part of the 85th annual Hollywood Christmas Parade, the largest Christmas celebration in America. This year the star Olivia Newton-John was in the first car as the Grand Marshal.  What a beautiful show it was! I hosted from a stage that announced the parade to over 2,000 people. On stage with me was the award winner director David Bartlett and singer/song writer Glenda Benevides, who gave us a breath-taking performance singing the National Anthem prior to the opening of the parade. Hollywood, CA - Soul Brasil Magazine.
https://soulbrasil.com/hollywood-christmas-parade-marks-85-years-of-holiday-cheer/
Los Angeles Sync Summit and Live Performance at The MINT LA.
The (NGU) "Never Give Up" theme is one that speaks to all of us. It is a moving performance of dynamic music and video that entices audiences to experience and interact with the challenges and triumphs of never giving up. Glenda's performance is a unique blend of soulful songs, storytelling, narration, technology, and features a celebrity guest performer. Our guest for this performance is Steve Smith from DIRTY VEGAS. The one and a half hour performance drives our PR, marketing, and transmedia campaign, directly supporting and leading to the future multimillion-dollar staging of the full Broadway production of the "Never Give Up" show.  Sync Summit
https://syncsummit.com/dirtyvegas/
Press photos