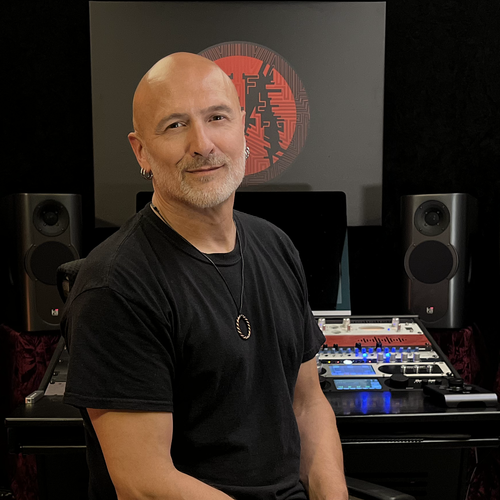 Mindspawn Mastering Music Mastering engineer
Bespoke mastering custom tailored to your music.
Audio engineering, and specifically mastering, is my purpose. I listen. I provide the final quality assurance before your music goes public. I am the intersection of you, your art, your audience and the marketplace. Let's finish your record together. 
Award Nominated. Apple Digital Masters certified. Voting member of the Recording Academy and the Audio Engineering Society. Awarded Best Record Studio in Vallejo, CA, 2022 and 2023.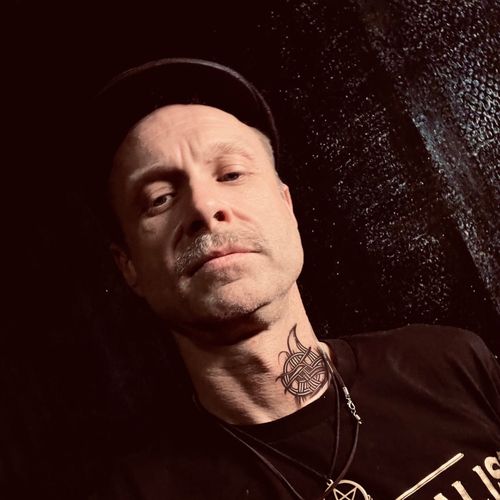 DS Thornburg Visual Artist
Dark Artist
DS Thornburg is a visual artist whose portraits capture the 'process" of uncertainty, mortality and loss. Charcoal is moveable and fluid, as are human emotions. Take a look, dive in and it will change your perspective on life. All roads lead to the path of healing and transformation. Buy his work and see how it transforms your world!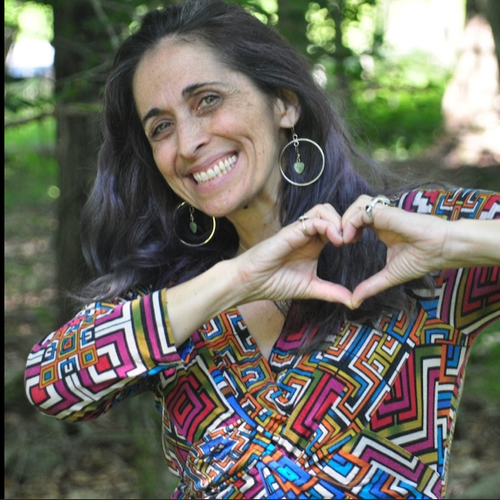 Misha Safran Trainer, Speaker, Coach, Author
Founder CEEQ, Center for Empathy and Emotional Intelligence, LLC
My vision is "To support non-profit organizations to heal from within, allowing them to make greater impact on the communities they serve" 
As an award-winning trainer, I offer training and coaching services to ambitious visionary leaders who stand for culture change. I support these leaders to wear and model their super CAPE

© in order to center empathy and emotional intelligence for the purpose of building inclusion and belonging as well as joy into the workplace. These are the gateway to greater diversity, access, and equity, higher employee morale and retention, and higher client satisfaction ratings.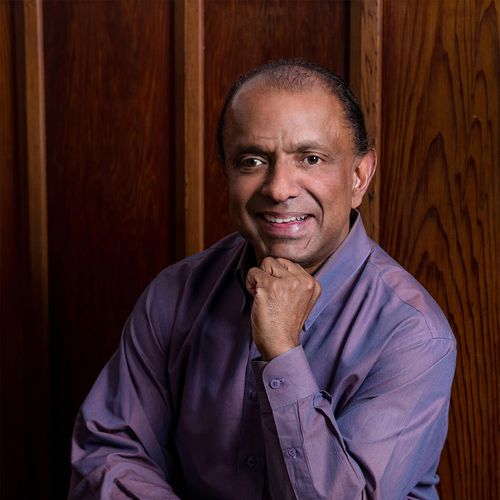 Sunil Bhaskaran
Founder, CEO Global Communities, LLC
My vision is "To have 100 million joyful and successful entrepreneurs globally by 2050"
Inside of that vision, I train small business owners in almost all facets of business - marketing, leadership, sales, time management, system design,
audience build, branding, business community engagement, how to create and fulfill a vision. 
I bring experience since 1991 in business leadership to mentor, promote you to success. 
I have a community of 200,000+ business owners globally on a multitude of meetup groups located nationally in North America and globally. 
Websites: 
https://www.sunilbhaskaran.com/
https://www.globalsmallbusinessschool.com/
Social media links 
Alignable: https://www.alignable.com/san-jose-ca/global-small-business-school 
LinkedIN: https://www.linkedin.com/in/sunilbhaskaranspeaker/
Facebook: https://www.facebook.com/sunil.bhaskaran
IG: sunil_bhaskaran123
Best way to connect: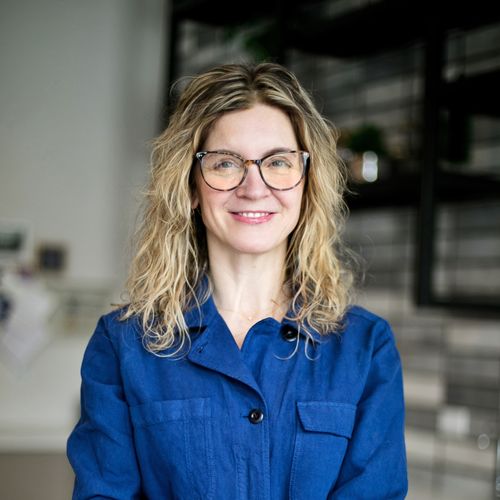 Christi Williford Founder, Creative Director, CEO
Elemental Studio, LLC
My vision is to assist as many businesses and entrepreneurs as possible in uncovering, unleashing and stepping into their unique brand. We help you tell YOUR brand story with confidence, eloquence and clarity. Collaboration is the cornerstone of our process; we do the work with you, not for you. Together, we'll concoct a concise brand statement, then start adding levels and layers: color, imagery, language, values and goals, building until we've forged a complete brand vision. It's a thorough, playful and deeply rewarding process that is based in science and highly creative.
We believe great design is a right, not a privilege, and we strive to support businesses of all shapes, sizes and missions.
Websites:
https://www.globalmarketingcollege.com
Social media:
LinkedIN: https://www.linkedin.com/in/christi-williford-95160/
Instagram: https://www.instagram.com/elemental_studio_mn/
Facebook: https://www.facebook.com/elementalstudiomn
Alignable: https://www.alignable.com/minneapolis-mn/elemental-studio
Best way to connect: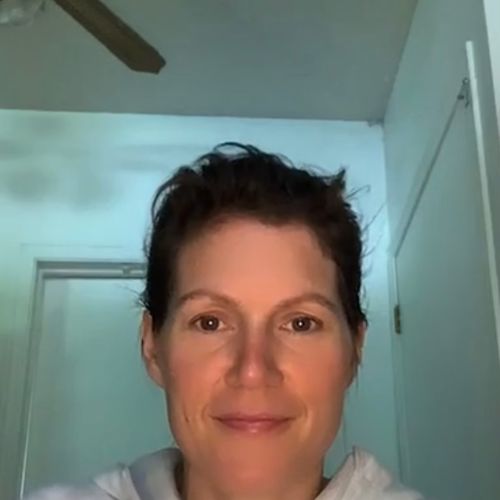 Cera Gagnon, MA Founder, Yoga & Breathwork Specialist, Teacher, Yoga Instructor, Author
High Vibe Fitness Tribe, Home Birth Memoir
My vision is to bring access to self-Healing to as many individuals and workplaces as possible, reducing the effects of stress, disconnection and low energy, and increasing overall focus, wellness sovereignty and wholeness. As an author, experienced breathwork teacher and founder of a transformational fitness community, I support those people ready to take care of their health (and that of the teams they serve) from the inside out in as little as five minutes per day.  The possibilities with this approach are endless, as it is portable and works for in-person and virtual environments.  I  include a combination of techniques to address nervous system, emotional, spiritual and physical health in a way that is accessible, fun and gives instant results.
Website: 
www.thefunfitnessgroup.com
Best way to connect: 
linktr.ee/ceragagnon
or 
info@thefunfitnessgroup.com
Social media links: 
Linktree: linktr.ee/ceragagnon
nextdoor: https://ca.nextdoor.com/posts/?active_page_id=52776561010011&profile_id=52776560337027
Alignable: https://www.alignable.com/stittsville-on/high-vibe-fitness-tribe
LinkedIN: https://www.linkedin.com/in/cera-gagnon-ma-1a598486/
Facebook:https://www.facebook.com/groups/222661908855115
IG:https://www.instagram.com/homebirthmodernmemoir/ 
YouTube: https://www.youtube.com/@thefunfitnessgroup2956
Course: Intro. to movement-based meditation:meditation-in-motion2.teachable.com
Book: Homebirth Memoir -Holistic Fitness in Pregnancy:https://www.amazon.com/Home-Birth-Pregnancy-Midwives-Fitness-ebook/dp/B09QXZ7R9S/ref=sr_1_1?crid=2X8DSKLNN30YX&keywords=cera+gagnon+homebirth+book&qid=1686273906&sprefix=cera+gagnon+homebirth+book%2Caps%2C88&sr=8-1
Cera Gagnon, MA. Founder of the High Vibe Fitness Tribe
Published Author, Holographic Reiki, Yoga & Breathwork Specialist, Holistic Fitness
Book your free trial mini-breathwork session: info@thefunfitnessgroup.com
Join our Holistic Fitness Community:https://www.facebook.com/groups/222661908855115